Dessert Blast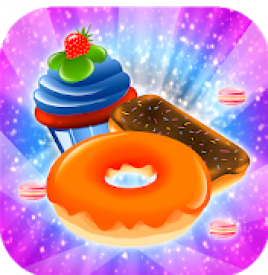 Published Date : Sep 8
Category : Computers » Vendors & Maintenance
Location : Florida » Miami, FL
Posted by : games
Description : == Blast Through Sugar Crush in The Best Match 3 Games Puzzle == Dessert Blast is the newest match 3 game where you may enjoy a fun adventure full of delicious sweet desserts, such as fluffy donuts, sweet macaron, etc. Match 3 or more tasty desserts of the same color and earn unique powerful boost that will give you special matching combinations blast over this sugar crush. The latest charming and addictive free match3 game is now available on your mobile to enjoy anytime anywhere. No need internet nor wifi required. Tap, swap, and match to solve the desserts puzzle and help Mama to cook lovely desserts for the family.
Related Computers Ads in Miami, FL

AOI Tech Solutions | it is imperative that you get world class service from Tech Support, Internet Service, Network Services, Tech Support. We pride our self on our ability to effectively manage all your IT support issues of all our clients ranging...

Tekwire | provides Security assessments and penetration testing services that help you understand which threats and vulnerabilities pose the most risks to your organization due to infrastructure gaps, peoples, environmental issues or third-party...